Explore Other Monuments
Chief Petty Officer John Kilgore, U.S.N.
Who taught me what honor and duty truly mean
Chief Petty Officer John Kilgore exemplifies all that is great about our country and our Navy. John was a poor Native American kid from Alaska who joined the Navy as a teenager, and wanted not only to serve his country but to better himself and help his family. He volunteered for the submarine service and quickly made rank due to his incredible work ethic and perseverance. This is a great American story. As a submarine sailor and a torpedoman's mate, John's work was often in dangerous areas and involved tremendous personal sacrifice in long deployments at sea away from family. During very crucial years of the Cold War, John's courage and duty to country helped lead to the demise of the Soviet Union and nuclear threat to the United States. When you are at the World War II Memorial looking at the bas-relief of the submarine sailors at battle stations in a torpedo room, I see John and other shipmates I served with.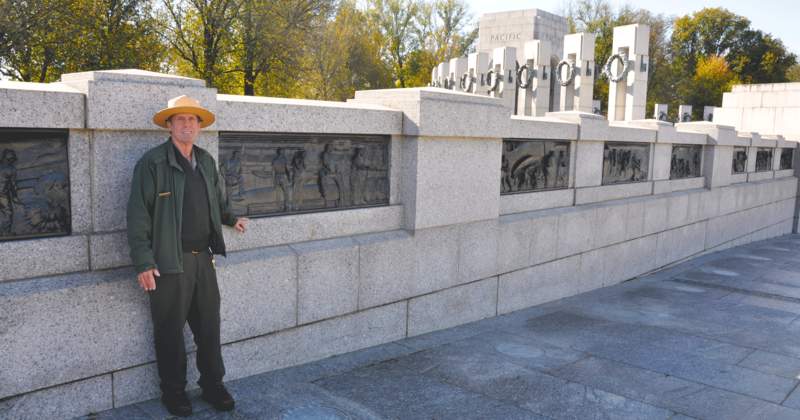 When I see the soldiers at the Korean War Veterans Memorial bravely marching in the cold fighting communist forces, I again see John out working in the bitter cold of the North Atlantic serving his country.
Chief John Kilgore's qualities of courage, dedication and duty to his country are also the same values displayed in all three of the National Mall war memorials. He was called "Mush" by most of my fellow sailors with great affection and respect. But my own name for John was "The Mighty Quinn," which I stole from a Bob Dylan song. John had no idea what this meant and he sure didn't listen to Bob Dylan. He tolerated it because he liked me. Chief John Kilgore demanded perfection from himself and his sailors – he was good natured and rarely got mad. He was not a manager, but rather a leader! He led by example and we would do anything for him.
"You gotta be fast and you gotta be good. You can do more than you think, you just gotta push yourself."

Chief Petty Officer John Kilgore
Share this monument
Help us understand this issue.
Explore Other Monuments